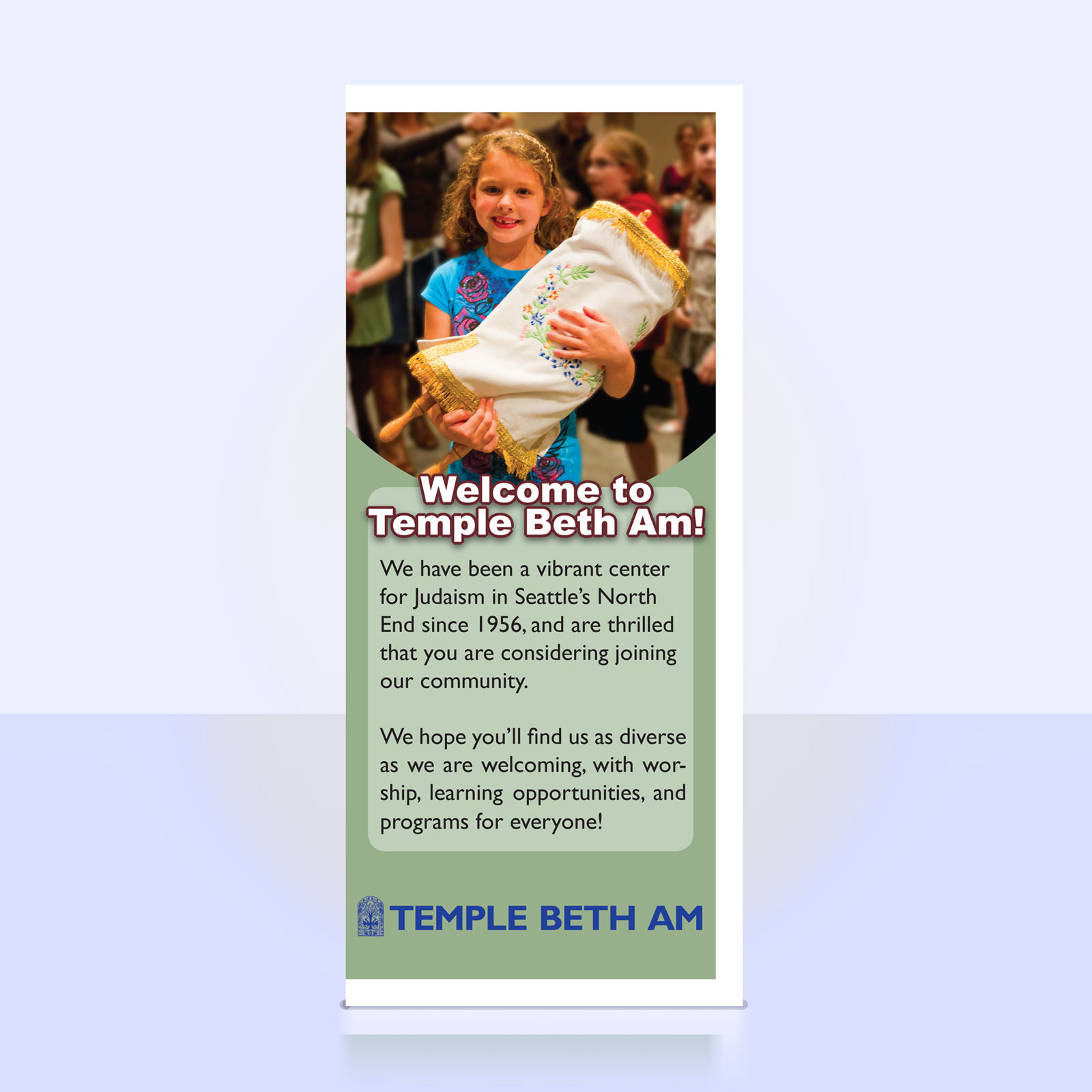 Meant to appeal to a wide variety of people, from teens to young families and grandparents, my client needed a full-color brochure, but only about 100 a year.
I designed this so that it could be quick-printed in their office at a moment's notice, with a PDF version, including clickable links, to be sent via email.
And I wrote it to feature concise info on all of the activities and the synagogue and the advantages of joining. Even though there were many reasons for a decline, membership increased that year more than ever before.
Since people love seeing other people, I made sure to include big colorful photos of their happy congregation, to show prospective members just how exciting membership could be.
Project Type: Advertising Campaign
Skills Needed: InDesign, Photoshop, Illustrator